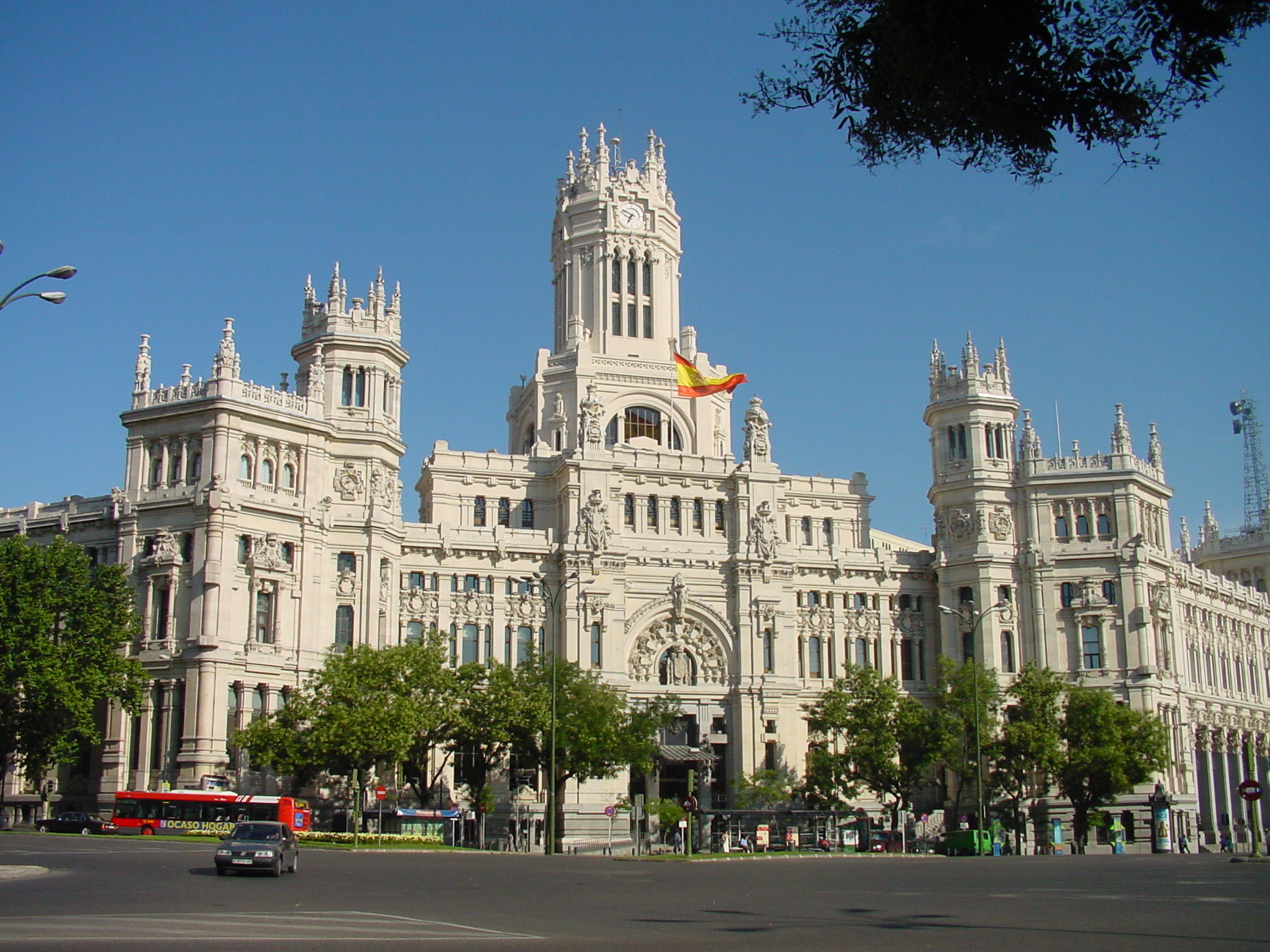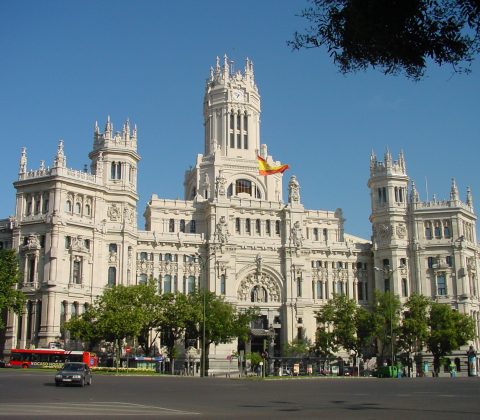 Visiting Madrid – A Trip Report
In the train station awaiting the train to Madrid, we ordered up some basic sandwiches (Spaniards have no concept of condiments! The bread is hard and dry; the meat is hard and dry. And that's all I ever got! No mustard, no olive oil, no garlic paste, no nothing. Back in the states a friend mentioned that he always ordered a sandwich de torta y jamón to combat that problem. Basically he combined two dishes – the potato omelette/pie and the ham sandwich to get the desired lubing. He said that the order went over ok with the locals; every other combination or request was offensive or inconceivable.).
Riding A Train
We slept on the luxurious bullet train and sailed into Madrid in the early afternoon. Because of the holidays, the taxi situation was abysmal and we waited an hour for a gig to the Hotel Puerta Toledo. The hotel was like a bad Best Western and it was in an odd location to boot. I'm not sure why we ended up there, but we weren't interested in rooting around for anything else and it was only for a night anyway.
We decided to walk to the Plaza Mayor (Old Madrid's great square – a great big pile of trash that is) and the Puerta del Sol (lively area with shops and cafes – translation: filled with chain restaurants and rife with pickpockets). We snacked at a Denny's-like place with poor service, lackluster food, and lousy clientele. Very unimpressive. Suzie and Christopher headed back to the hotel for a nap and Jake and I cruised down to the Palacio Real for a quick look-see before the sun went down. We didn't get a chance to enter, but we did check out the sprawling palace from the exterior.
After that we tried to track down some recommended restaurants and give them an once-over before we returned for dinner later that night. We settled on the oldest restaurant in the world, Botín (Calle de Cuchilleros 17) that served traditional Castilian favorites such as roast lamb and suckling pig. We decided to be adventurous and take the Metro back to our hotel – we were successful. After a quick nap we returned to the restaurant and dined on the aforementioned items.
Departure
The next day we got up very early again and hailed a cab to the airport. It turned out to be one of the scariest rides of my life. The cab lost power on the freeway but the driver insisted on continuing in second gear while cars whizzed past at high speeds. Finally he pulled over to the near non-existent shoulder when we hit a hill, but he refused to turn off the car and didn't have a radio to call for help. He wanted to keep going despite our requests to pull over. He finally pulled off the road at our insistence and we threw ourselves in front of a passing taxi. He was so upset that we didn't stick it out that he refused to accept money from us and kept cursing under his breath. We were just happy to get to the airport safely and get on our flight home.